We develop
conductive solutions
Nanoparticles and inks for printed electronics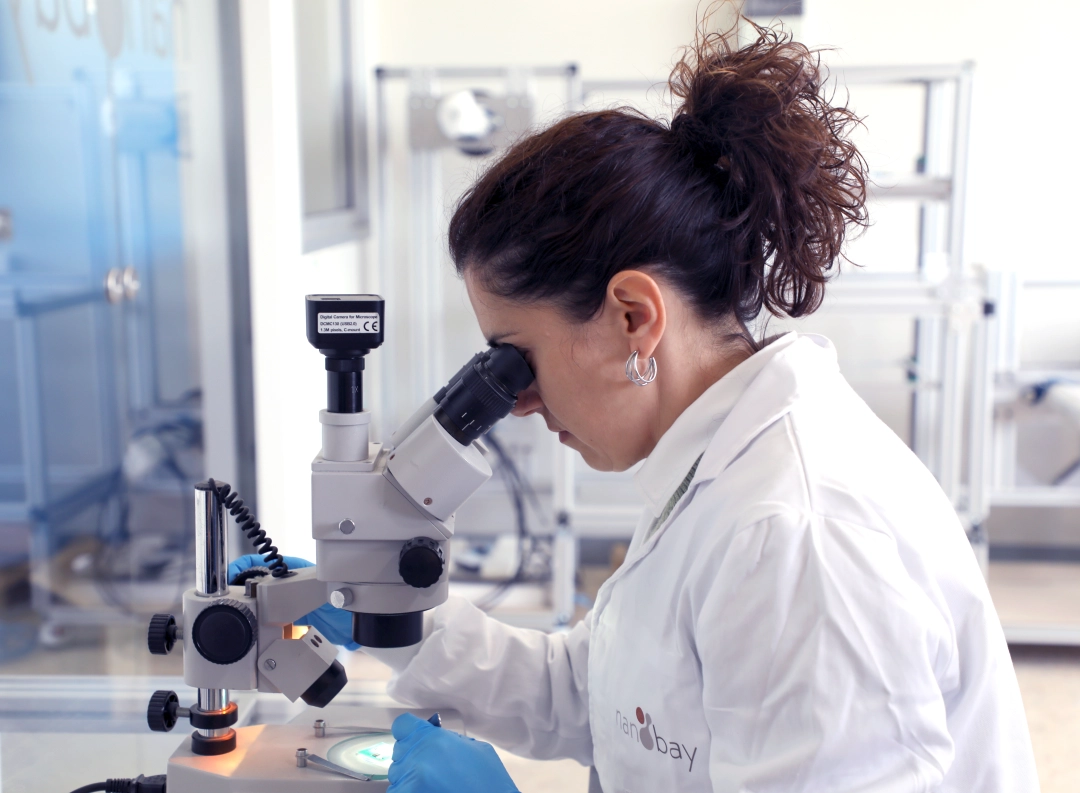 Tailored service to meet your needs
Nano-Bay was born in 2020 as a spin-off of Oribay Group Automotive, a company with more than 30 years of experience with polymers for automotive industry applications.
We are strongly committed to the research and development of conductive nanoparticles and inks for multiple industrial applications.
Constantly we collaborate with some of the main European research centers, taking part in multiple R&D projects in the area of nanoparticles.
Discover our range of conductive nanoparticles and inks. We are determined to develop innovative in the area of conductive materials.
Conductive nanoparticles
Silver and copper conductive nanoparticles